There are few topics in Canadian culture as broadly discussed as the real estate markets. If you are at a dinner party, you will likely overhear someone describing how they are looking to break into the market, or someone who is looking to sell their place to 'downsize' or move elsewhere, or just a plain-talk conversation talking about how 'crazy the market' is in general.
There are a few reasons why Canadians are so real estate-obsessed. Housing is a purchase or expense that everyone will have to make and many Canadians prefer to own rather than rent.  Real estate is also a significant driving force that propels the Canadian economy. The big five banks of Canada (Royal Bank of Canada; Toronto-Dominion Bank; Bank of Nova Scotia; Bank of Montreal; and the Canadian Imperial Bank of Commerce) move money through mortgage loans and earn off of the interest on that.
As it stands, housing in most of Canada's major markets are largely unaffordable for the average Canadian. There is a combination of factors that drove the cost of housing upwards to unsustainable levels, including speculative investing and foreign investments.
In the following list, we compiled the 25 most expensive places to live in Canada. This list was created by comparing the house prices to the average incomes in those same cities. In addition, this report will examine the real estate statistics in major cities across Canada, as we explore some of the reasons why the cost of housing remains high.
What is the most expensive place to live in Canada?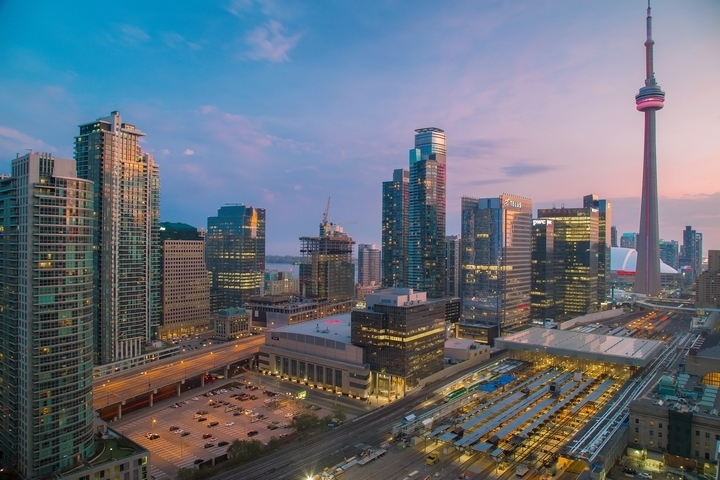 The most expensive Canadian city at the moment is Toronto, Ontario, according to World Atlas with a resounding $921,000 average house price. Vancouver, British Columbia, comes in a close second with an average price of $878,242. These prices have rapidly escalated since the year 2000.
According to Better Dwelling, a housing analytical platform, found that Toronto real estate prices have increased 239.9% as of March 2019 compared to prices reported in 2000. Montreal had an approximately 189.1% increase and Vancouver increased by about 315.6%.
Real estate prices have inflated far beyond U.S. cities as well:
Toronto prices have increased 133.0% faster than New York City prices, about 33.7% faster than Los Angeles prices, 45.3% faster than San Francisco prices, and 61.0% faster than Seattle.
Vancouver's growth is more extreme, being 207.0% faster than New York City, 75.0% faster than Los Angeles, 91.0% faster than San Francisco, and 111.8% faster than Seattle.
Even Montreal's price growth, though modest when compared to Vancouver and Toronto, has grown 5.4% faster than Los Angeles, 14.5% from San Francisco, 26.9% faster than Seattle, and about 84.0% faster than New York City.
The Top 25 Most Expensive Places to Live in Canada
| | | |
| --- | --- | --- |
| Rank | City | Average House Price (Canadian Dollars) |
| 1 | Toronto, ON | $921,000 |
| 2 | Vancouver, BC | $878,242 |
| 3 | Victoria, BC | $763,517 |
| 4 | Kitchener-Cambridge-Waterloo, ON | $583,144 |
| 5 | Calgary, AB | $570,084 |
| 6 | Hamilton, ON | $535,520 |
| 7 | Oshawa, ON | $480,700 |
| 8 | Saskatoon, SK | $385,580 |
| 9 | Edmonton, AB | $378,247 |
| 10 | Ottawa, ON | $373,200 |
| 11 | Montreal, QC | $349,000 |
| 12 | London, ON | $344,815 |
| 13 | Kingston, ON | $327,507 |
| 14 | St. Catharines-Niagara, ON | $323,179 |
| 15 | Regina, SK | $316,990 |
| 16 | Halfiax, NS | $306,944 |
| 17 | St. John's, NL | $306,729 |
| 18 | Winnipeg, MN | $300,011 |
| 19 | Quebec, QC | $266,578 |
| 20 | Greater Sudbury, ON | $254,000 |
| 21 | Windsor, ON | $247,000 |
| 22 | Thunder Bay, ON | $237,500 |
| 23 | Saquenay, QC | $196,000 |
| 24 | Saint John, NB | $187,519 |
| 25 | Trois-Rivieres, QC | $169,500 |
Source: World Atlas; "Home Prices in Major Canadian Cities"
Why is Canada real estate so expensive?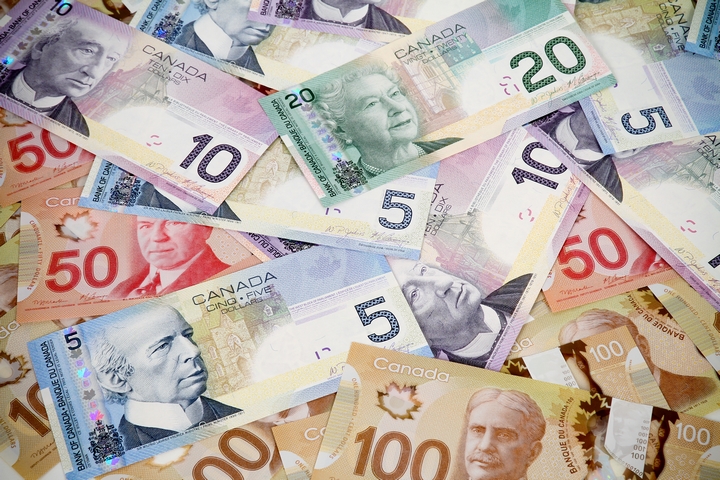 Canada is becoming an increasingly less affordable place to live with the current average home prices being astronomical when compared to average prices in the past. The price of Canadian homes has been steadily rising over the past several decades.
This is a trend that escalated since the price dip in the 1990s when a housing bubble burst, allowing many young Canadians who were unable to save for a downpayment for the market before the burst to be able to purchase homes after the pricing freefall. At the time, many believed that housing was a stable long-term investment. Years later, lower interest rates brought many other Canadians into the market, some even picking up multiple properties and speculatively flipping these homes to sell at higher prices.
Toronto real estate prices vs. Vancouver real estate prices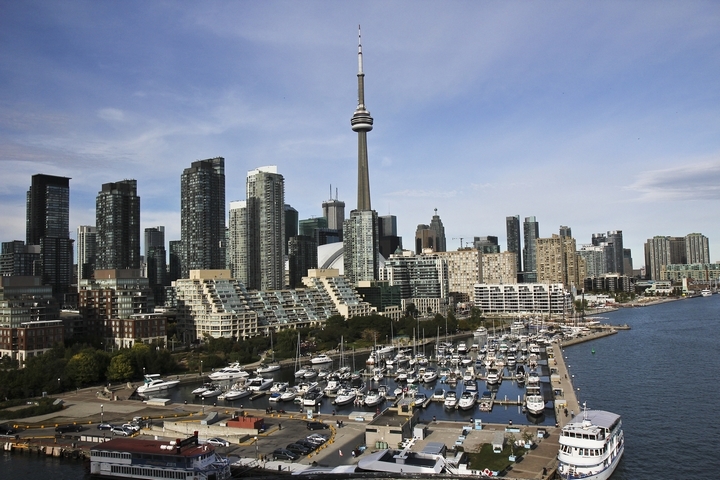 For the longest time, Vancouver was in the top place for house prices. Recently, Toronto has taken the top place with an average home price of $921,000, according to World Atlas. Toronto's prices has escalated for a number of reasons:
A large influx of immigrants whether they come from out of the country or within the country needing housing
Canadians owning more than one house, speculatively investing in properties (buying a property as an investment, waiting for its price to increase, then selling it off which runs up prices)
Foreign or vacant home investment, as well as a lack of supply to meet the demand.
Toronto also has the highest rent rate of $2,270 for one-bedroom units, according to Padmapper. Vancouver comes at a close second with $2,080. With an average salary of $51,000 across Canada (according to Workopolis), the issue of housing affordability in Canada is a growing problem. These real estate statistics are concerning, as they demonstrate that living in Toronto or Vancouver are becoming more and more unaffordable.
What are some affordable places to live in Canada?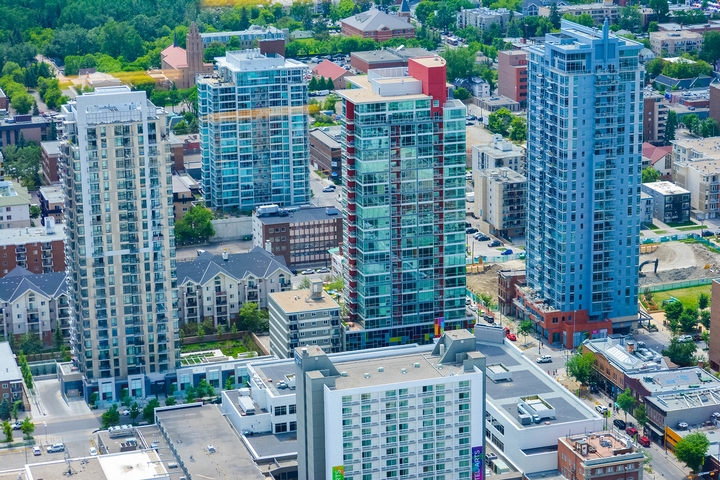 As real estate prices soar in Toronto and Vancouver, other cities in the country are becoming more appealing prospects. Calgary, Oshawa, and Saskatoon are recommended as relatively affordable places to live in Canada.
In these three cities, you strike a balance between a healthily growing population matched by consistent real estate prices. These cities also have enough supply to meet with the real estate demand. There are many Calgary homes available, giving homeowners a diverse selection of houses to choose from in the real estate market. The same applies to the Oshawa and Saskatoon real estate market as well.
What are the consequences of expensive real estate?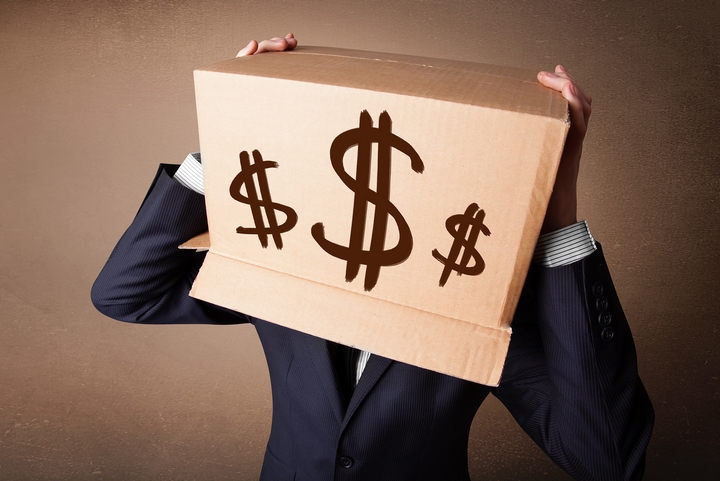 Whether Canadians are opting to own a property or rent an apartment, there is a severe lack of affordable options for people looking for a home. With many house listings as high as one million, people are struggling more now than ever before – particularly among the millennial demographic.
These real estate statistics lead to higher rates of homelessness or forces people to live much further away from work, leading to problems like urban sprawl which slow down traffic and put much stress on public transit. There are frequent reports that this housing bubble could burst in the upcoming years with the discrepancy between income and housing prices puts the market at a greater risk.