BBQ ribs are delicious and easy, with no special tools needed and on a gas grill. Do not let that gas grill dissuade you. With optimum control, you're guaranteed to get a good cook every time on a gas grill for slow-cooking ribs. How you smoke BBQ ribs and meat is a technique that every griller should perfect.
You take about three hours to properly smoke and slow-cook BBQ ribs. Using indirect heat with a gas grill turned to about 225 degrees Fahrenheit. Although it takes time, this will be far and away from the best BBQ ribs you've ever had on the grill. How you've prepared and seasoned ribs play a big role in taste.
Here is a guide on how to BBQ ribs on a gas grill in the simplest way:
Basic BBQ ribs seasoning rub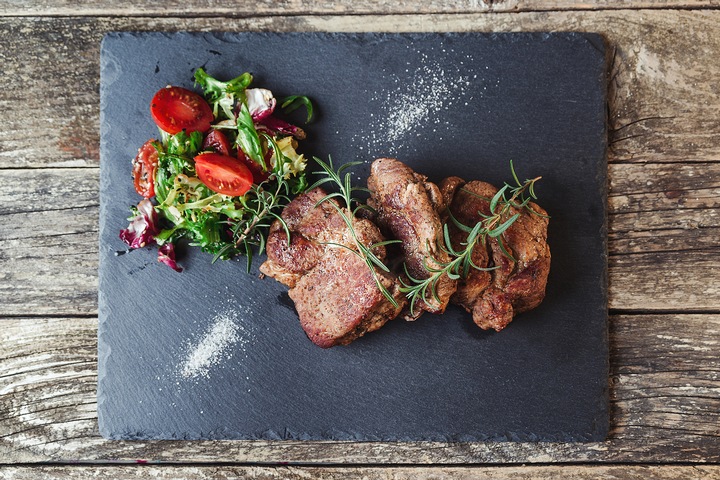 There are lots of recipes for BBQ ribs seasoning rubs. A very basic BBQ ribs seasoning rub is a 1/2 cup of brown sugar, 1/4 cup of smoked paprika, 1 tbsp of ground black pepper, and 1 tbsp of salt.
In addition, add 1 tbsp of chilli powder, 1 tbsp of garlic powder, 1 tbsp of onion powder, and 1 tsp of cayenne pepper. Seasoning rubs also work if you don't want to go with a homemade spice mix.
How to prepare BBQ ribs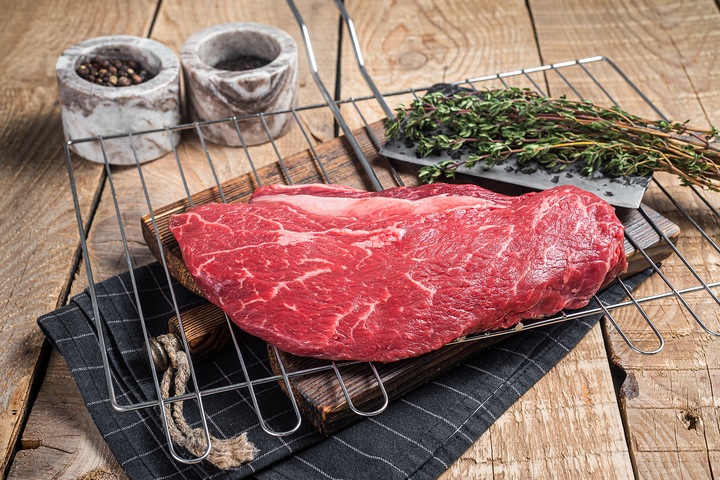 Remove the ribs from their packaging. Pat them dry with a paper towel and lay them in an aluminum pan. Rub them with oil first. Next, sprinkle the seasoning first onto the back of the ribs. Rub and press it in. Get it in there.
Then, flip the ribs over and season the opposite side. Discard all seasoning that falls off. Next, cover the pan with aluminum foil and place it in the refrigerator until the grill is ready.
Make sure your tank is full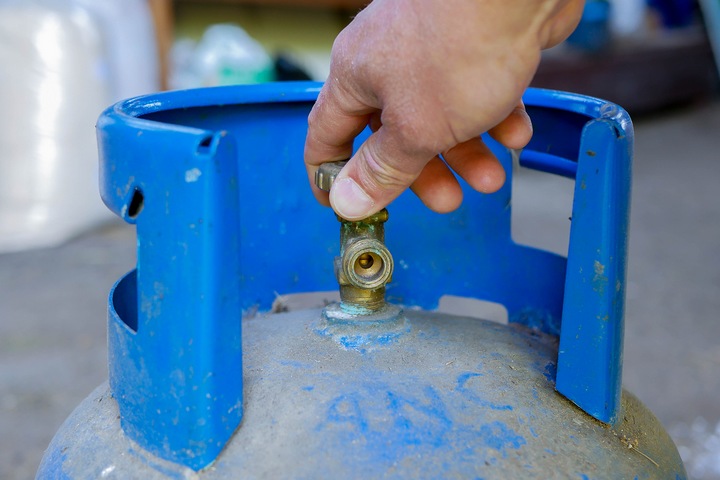 You have a long cook ahead. Ensure your gas tank has what it needs to get the job done. The last thing you want is your propane to run out, and you have to finish your work in the oven.
If it's questionable how much gas you have to work with, hold off on the ribs until you're sure what's there. If your current gas grill seems worn down from excessive use, now might be a good time for a replacement. Consider getting new gas grills on the market from quality manufacturers.
Put smoked wood chips in grill
Start by putting in 4-5 ounces of soaked wood chips in a smoker box on your gas grill. A great wood to use for this is hickory and cherry. Place the box on top of your grill's flame tamers and place a water pan next to the smoker box.
Fill it 3/4 of the way full with hot water, turn the underneath burner on, and set it high. Preheat for 15-20 minutes.
Place BBQ ribs on the grill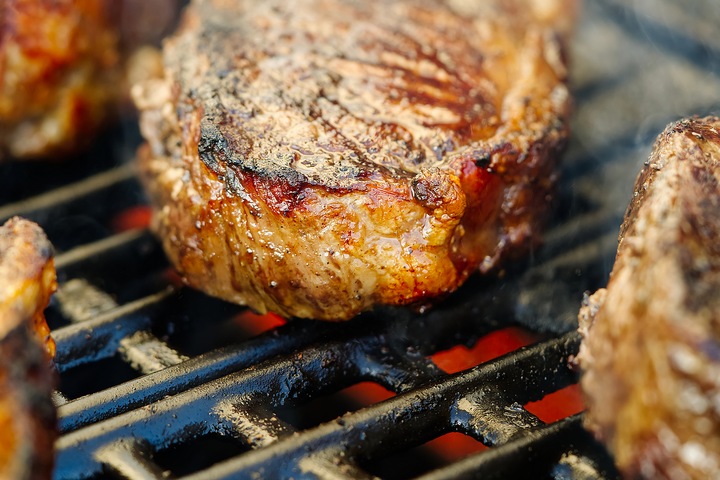 After your grill is fully preheated, lay your half rack of ribs down on the cooking grids opposite the smoker box. Make sure they are bone side down. Close the lid. Allow the ribs to cook for approximately an hour and fifteen minutes. This will be the first part of your BBQ ribs cooking on a gas grill.
Replenish your wood chips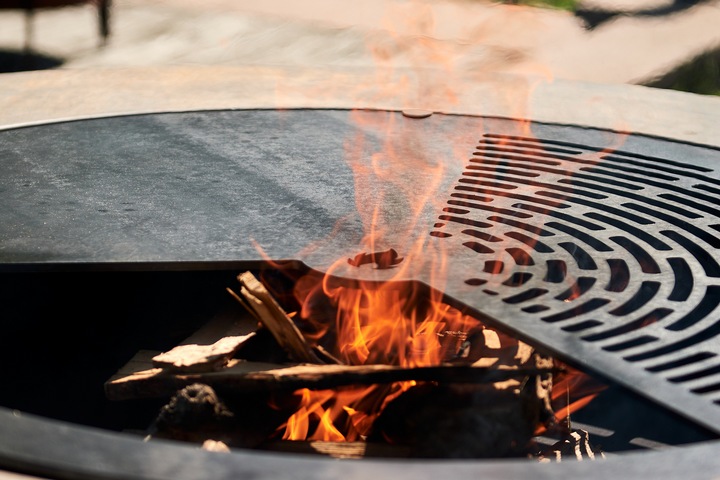 Open the lid and replenish the smoker box with another 4-5 ounces of wood chips at that hour mark. You may want to refill the water pan at the same time.
You may want to check the water pan every 30-45 minutes to make sure there's still water in there from here on out. You don't want your ribs to miss out on moisture and dry out.
Shuffle the rib racks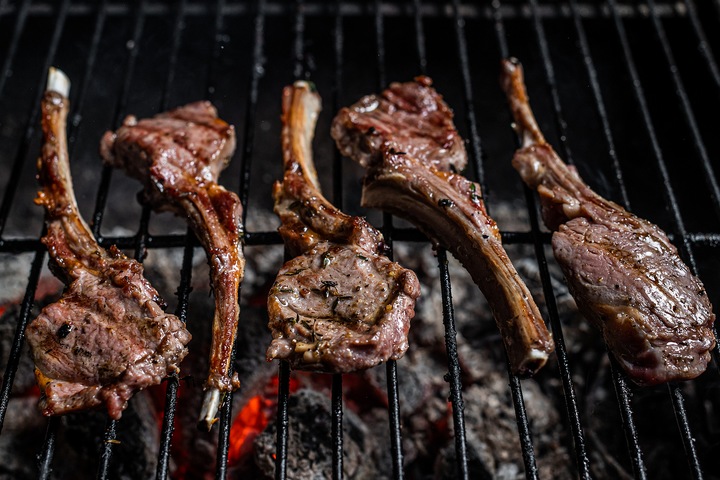 Before letting your BBQ ribs on a gas grill continue cooking, shuffle them around. Bring the ribs furthest away from the lit burner up front, and those that were upfront backed away. This will ensure an even cook across all ribs. After the shuffling is down, close the lid and give the ribs another hour and fifteen minutes. Don't forget to check the water pan at the halfway point.
Turn the rib racks up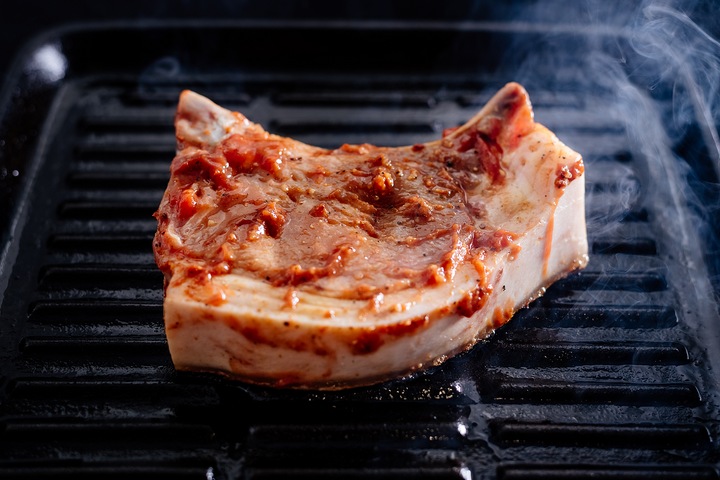 After an hour, open the lid and turn the rib racks up. This will expose the bone and ensure everything's cooked through and through. Give your BBQ ribs another 45 minutes. Then, check the water pan and flip the rib racks again. Then, give your cook another 30 minutes or so. Everything should be done at that point.
Prepare your BBQ sauce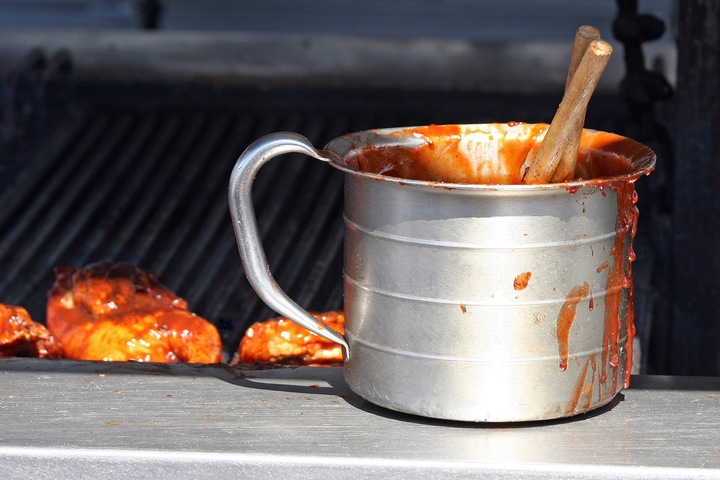 It's a great time to put together your BBQ sauce while the ribs are on their last thirty minutes. Once your cook is up, coat each side of the BBQ ribs with sauce. Remove the water pan. Turn all your burners to high. Give your BBQ ribs a few minutes on both sides. This will caramelize the sauce, completing your cook.
Remove your BBQ ribs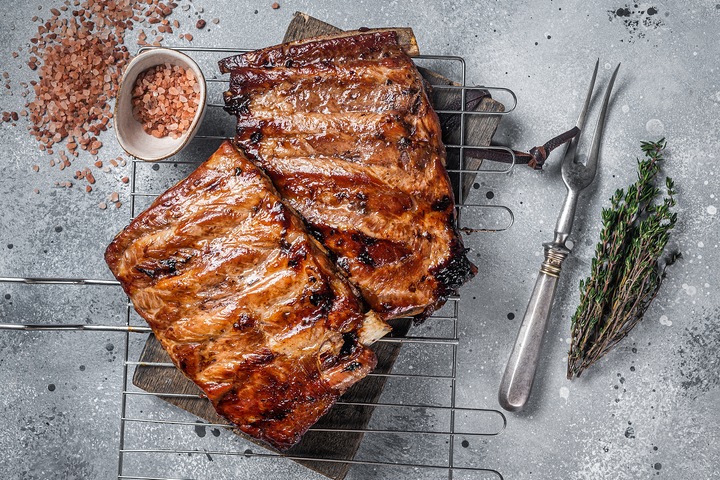 Your BBQ ribs are finally done! Remove them from the grill. Give them ten minutes to get rid of some heat. They're ready to serve.