Have you ever thought of painting your home exterior? Even though this is a more complex and lengthy project than painting the walls of a few rooms, using paint on outdoor walls is a cost-effective way to upgrade the look of your house.
If you want to embark on this project on your own, you first have to make sure you have all the right equipment. Also, use thick and durable paint formulated specifically for painting outdoor walls. Look for latex-based paint, which is tough enough to withstand the elements. You should consider using a paint sprayer, which is easier to use with thick paint than brushes and rollers.
Although having the right tools for the job is primordial, you can't do anything without some inspiration. These seven outdoor wall painting ideas will help you choose which colours you should apply to your home exterior.
Idea #1: Dark blue and white wall paint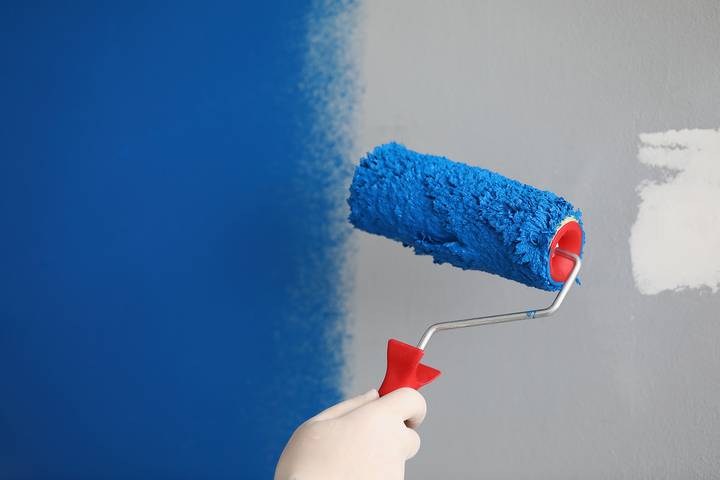 Navy blue combined with white is a simple colour scheme that will look great on homes built in a traditional style. Paint your outdoor walls a nice shade of dark blue, and paint the trims a bright white to easily achieve a classic look.
This colour scheme should work whether your home's roof is black, grey, brown, or another neutral colour. You could also consider trading navy blue for a calming powder blue, a bold yet comforting teal hue, or any shade of blue you prefer. This rich paint colour is available at a store that sells Benjamin Moore outdoor paint.
Idea #2: All-white wall paint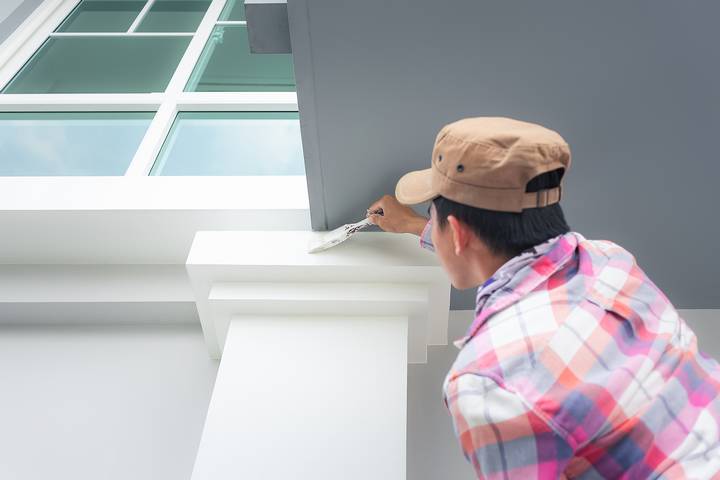 White can be perfect for painting farmhouses, but it can make any home look crisp and clean. If your roof has an unusual colour that doesn't seem to pair well with just any colour, white walls could be a perfect choice.
White paint will help you create a timeless and elegant look. But keep in mind that you have many options when it comes to white paint. It can have either cool or warm undertones, so you have to consider if you are looking for a white that will go well with the colour of your roof.
Cool whites will look classic and fresh, while warm whites feel cozier and inviting.
Idea #3: Yellow wall paint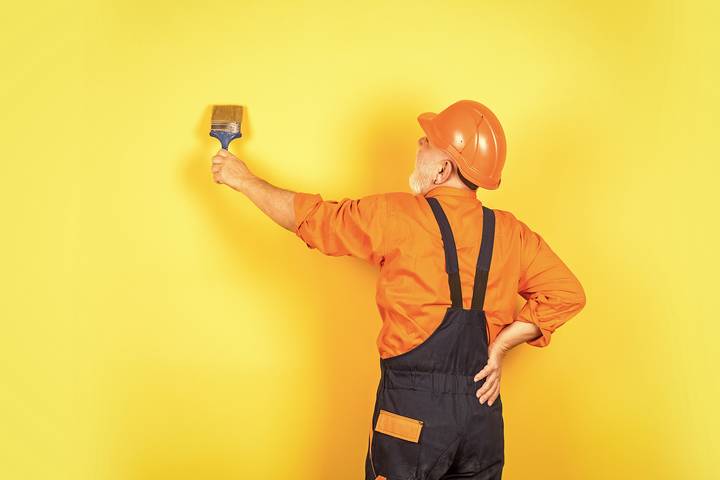 If you like the idea of a crisp white home but feel like it would be too difficult to keep clean, you could opt for bright yellow walls instead.
Yellow is a joyful, cheery and playful colour that can make any home look cozy and welcoming. You could pair your yellow walls with trims of a different colour or simply choose a darker shade of yellow for them.
Your newly painted home will be sure to brighten up the neighbourhood.
Idea #4: Red wall paint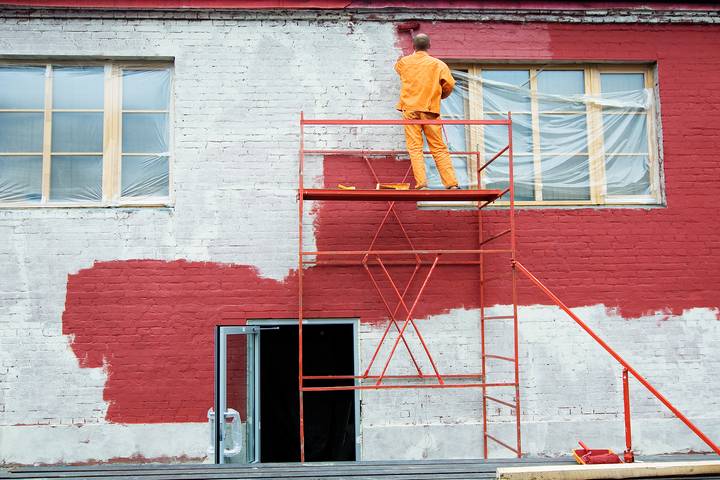 If you want your home exterior to reflect your bold and confident personality, you could opt for a vibrant shade of red. This passionate colour can be paired with white trims or another neutral colour that makes it look even more vibrant.
Alternatively, you could pick a dark burgundy shade, rich berry tones, or a pale shade of pink, so your home will truly look unique and catch the eyes of passersby.
Idea #5: Dark trims over a light colour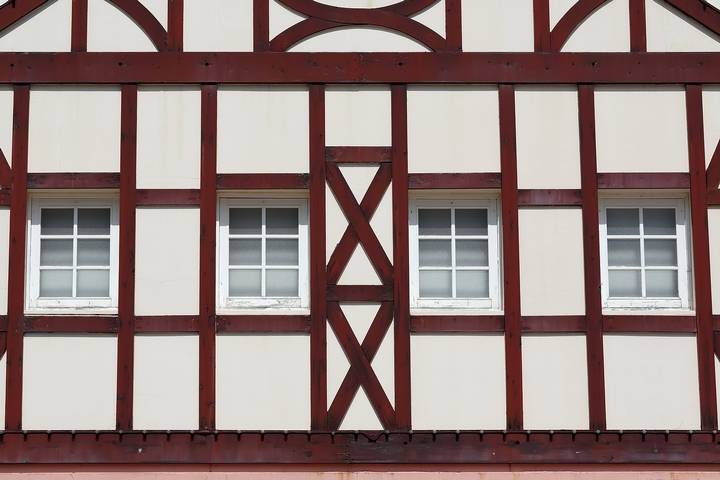 A Tudor-style home can be seen as an homage to medieval architecture. One of the distinguishing features of this style is decorative half-timbering over a light background, usually made from stucco or plaster.
If you live in a Tudor-style home, you could upgrade its exterior by painting the decorative timbering in a bold colour of your choice instead of the traditional dark brown.
If your home is not a Tudor home, you could still get some inspiration from this style by painting your walls a light colour with dark trims.
Idea #6: Neutral wall paint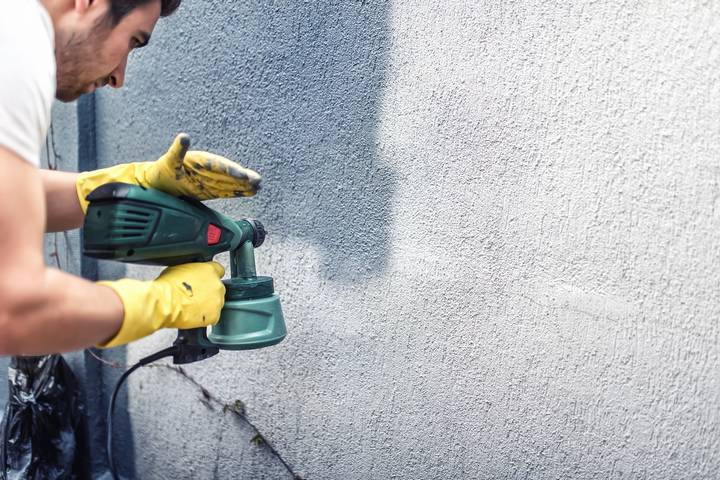 Not everyone likes painting their home with bold or contrasting colours. For a natural yet stylish look, you can opt for neutral colours.
Think about tan, beige, brown, taupe, or grey. You can pair one of these neutral colours with white trims or paint your front door in a vibrant colour to create an interesting accent that will make sure your home looks anything but bland and ordinary.
Idea #7: Black wall paint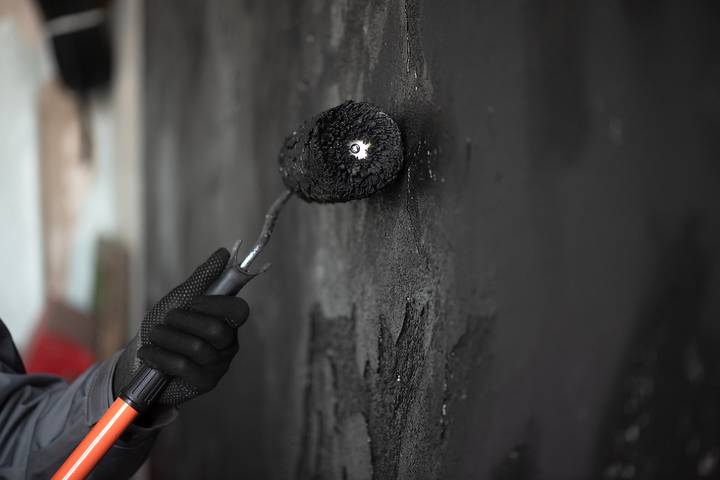 Finally, a black exterior will look particularly stunning on a contemporary or modern home. However, nothing stops you from experimenting with black if you own a farmhouse or a traditional home.
If you don't want your home exterior to be black, you could pair black walls with brown or grey trims for a more organic feel or create a bold and classic look with white trims.