The ritual of eating dinner has evolved over the years. It used to be that the entire family sat down for an evening meal. Nowadays, meal time has transitioned into a fast bite after work before taxiing around family members to gymnastics and saxophone lessons. With the crazy life we all live, a formal sit-down dining area is saved for special occasions.
A dining room is where some or all of your family members have their meals at different times of the day. It is one of the coziest rooms in your home. However, you need to think carefully about the dining room decorations and furniture Toronto arrangement. Ideally, you want a casual atmosphere that fosters warmth, conversations, and casual familiarity.
Are you looking for inspiration in your eating area? Here are five great causal dining room ideas your family will love:
Dining Room Idea #1: Kitchen Table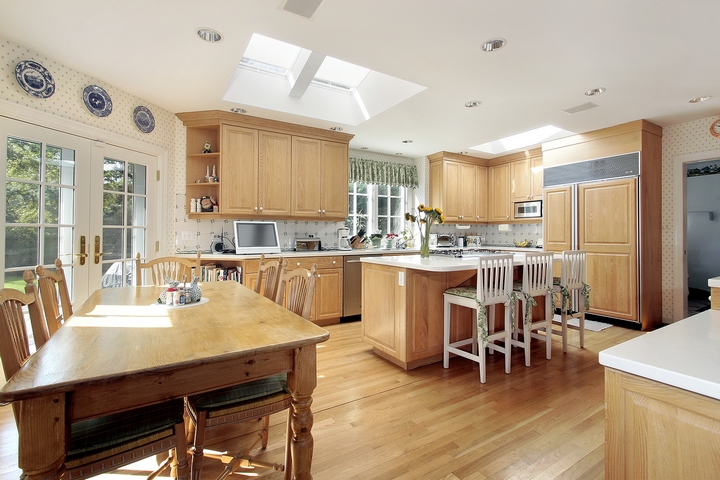 You can incorporate meal prep with meal eating for a casual, open approach to eating. Having your main dining table right off the kitchen relaxes the whole experience and allows for conversation while preparing the meal. While a large dining table usually lives in a separate room, as long as you have the space or can reconfigure your layout, make this table mesh with the kitchen.
You can be busy cooking while the kids are at the table doing a school project, and dinner guests can sit and visit close by while you chop up veggies. The table can also serve as additional counter space when preparing a large meal, making the whole dining experience more social.
Consider where this kitchen table is placed. If it is a bridge between the kitchen and the living room, it already functions more casually. It can be considered casual if it is a different room but used daily. Also, consider the function of the table. The bridge dining room is a multi-use table and chairs where you eat, play board games, do homework and chit chat. It is not just for turkey dinner with all the trimmings.
Finally, never have it set up with a table cloth and linen. Keep the table open and ready to use for whoever needs it during the day. At night, it can be set up for fast dining.
Dining Room Idea #2: Wood Dining Table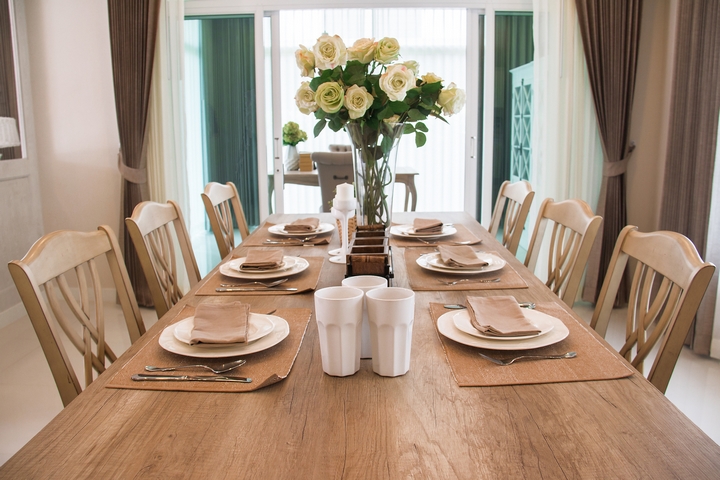 Modern dining rooms have quickly evolved from wood to modern materials like metal and glass. These are elegant and upscale, but wood is the way forward for your causal setup.
Wood gives you that natural, outdoor feel, especially if it isn't covered with a table cloth. You can go for a small round table to sit the family around or build a custom farm table that becomes the room's focal point. These harvest tables can take the place of an island and the dining table and add a rustic charm to your kitchen/dining area.
There are many wood dining table choices from retailers. You can even paint it to create an eclectic feel. Wood is structurally solid and long-lasting, so go green and use nature's resources.
Dining Room Idea #3: Benches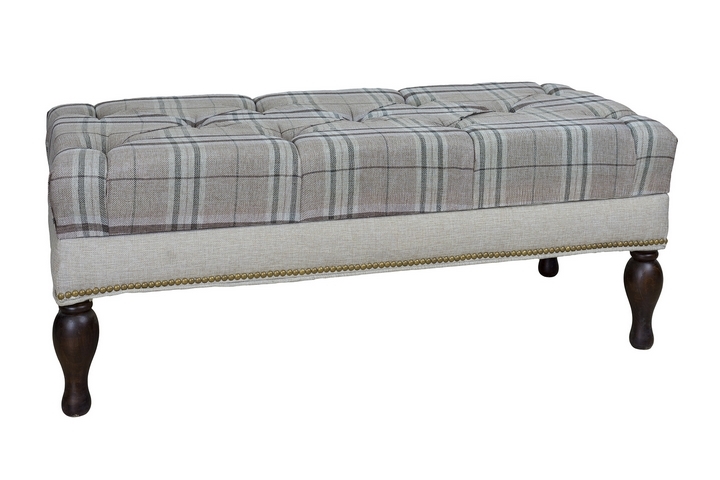 The easiest way to remove the elegance and bring up the causal is to replace chairs with a bench or two. They are comfortable and give you much more seating and room too. A built-in bench lives against a wall, and you can even opt for a banquette table that wraps around a kitchen corner.
With this style, you can add pillows and a fabric cushioned seat for comfort and style. The stand-alone bench can be pushed under the table or brought out to the living room as the party changes location, so they are very versatile.
Dining Idea #4: Mismatched Chairs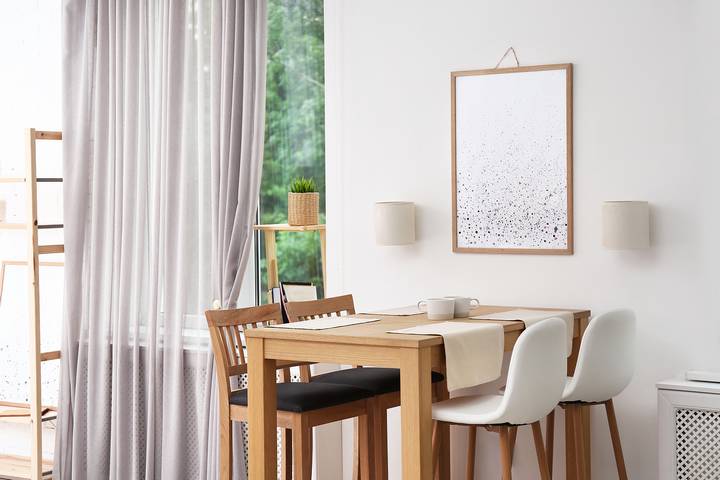 Most formal dining suites are rigidly uniform and look like a parade of soldiers marching down the street. For more of a street party feel, build your dining set with chairs of a different kind.
Mismatched chairs look great and spark conversation. They also make your dining experience much more causal. Try to keep a similar thread throughout, like some colour or material, but other than that, go for a mix of comfort and style.
Idea #5: Accessories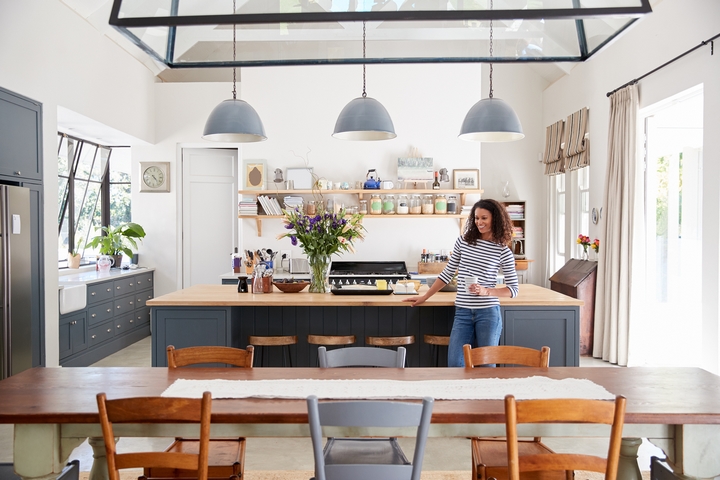 A casual dining room isn't a sterile environment with charger plates and seven types of cutlery. It's an inviting table where you gather to enjoy good company and great food. Build your table decor with things you love, and let your heart guide you.
You can accessorize based on the seasons or special events but make sure that it gets noticed. Use greenery as a centrepiece and add natural touches around the room. You can use tie-on chair cushions with colourful fabric for a country look and candles down the centre to soften the mood as you share a meal with loved ones. This is your comfortable dining; you can dress it up or down as you like.
Casual dining isn't hard. It just takes a closer look at what your family needs. Use these ideas for inspiration and create the casual dining room that works for you. That way, everyone can relax and enjoy the meal with those they love the most.