Most homes have a good-sized master bedroom that allows room for a large bed, a few dressers and maybe even a chair or bench. The rest of the bedrooms can get pretty cramped, especially in a smaller home. You've run out of space once you get a bed, night table, and dresser in.
We all need more storage in small bedrooms. If your additional bedrooms don't have a closet or room for any other furniture, you have to be creative. Here are six small bedroom storage ideas you can use to find that extra space:
Small Bedroom Idea #1: Shelving Storage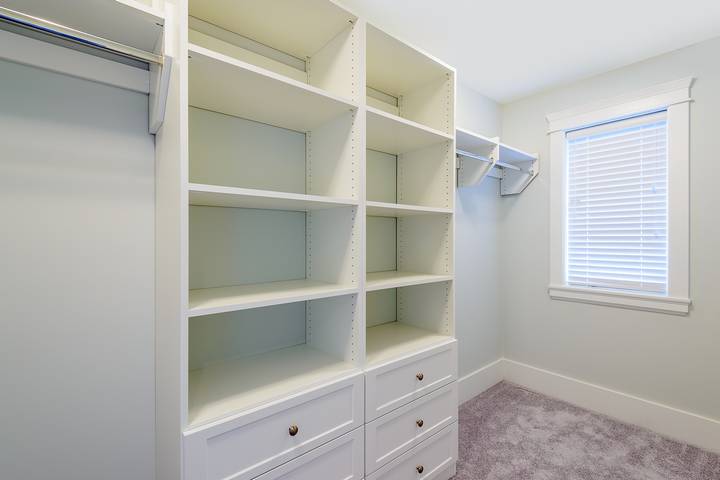 Who doesn't like a shelf? It is easy to gain space for storing things, making them simple to install. Shelves are great small bedroom storage ideas. A shelf will solve the problem if you like to read and have a collection of books with nowhere to put them. The same goes for trinkets and keepsakes.
While a bookcase takes up floor space, a floating shelf can be installed on any wall or several walls. Your items will be in full view, which is great for things you always use or want to look at.
Small Bed Idea #2: Under Bed Storage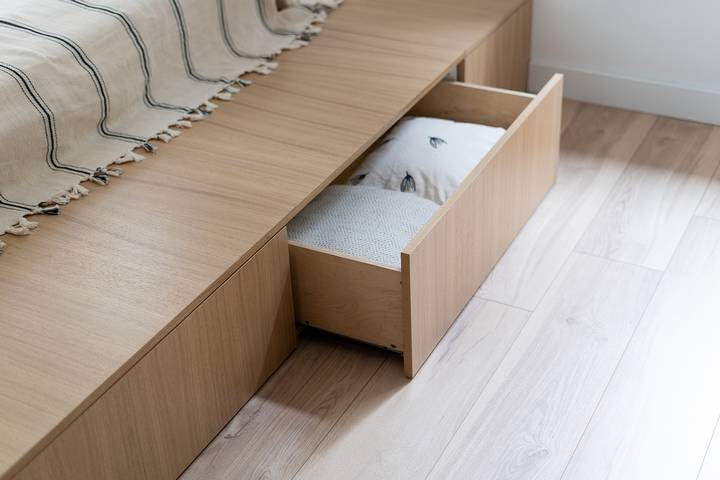 Most beds have dead space underneath, just begging to be used. You can shove many things under there, but unfortunately, they are not easily accessible or tidy. The solution is under-bed storage.
These are rolling drawers that are custom fit, so you have one or two drawers that go alongside each other on both sides of the bed. It is a great place to put extra shoes, out-of-season clothing, bedding or anything else you need to stow away.
Some even come with a half tabletop so you can pull it out and have a flat surface to use as a temporary nightstand. This is an under-utilized area of a bedroom and should be taken advantage of.
Small Bedroom Idea #3: Sofa Bed with Storage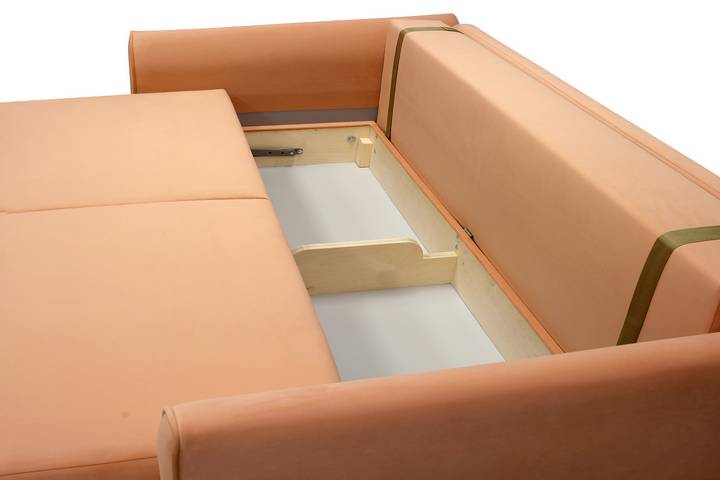 Some bedrooms may also be used as a sitting room, office or TV room during the day. Then they need to be transformed at night when you have a guest sleeping over. A sofa bed for small spaces is a great furniture piece if you need extra room. There are sofa beds available with storage space, combining multiple functions into one.
By pulling up the seat, you get a hidden storage area to keep things like bedding and pillows ready to be brought out when the bed is needed. You can use this space for anything you like, but ultimately, a piece of furniture that is a sofa, a bed and a storage unit is the ultimate in multi-use for a small bedroom.
Small Bedroom Idea #4: Multi-purpose Furniture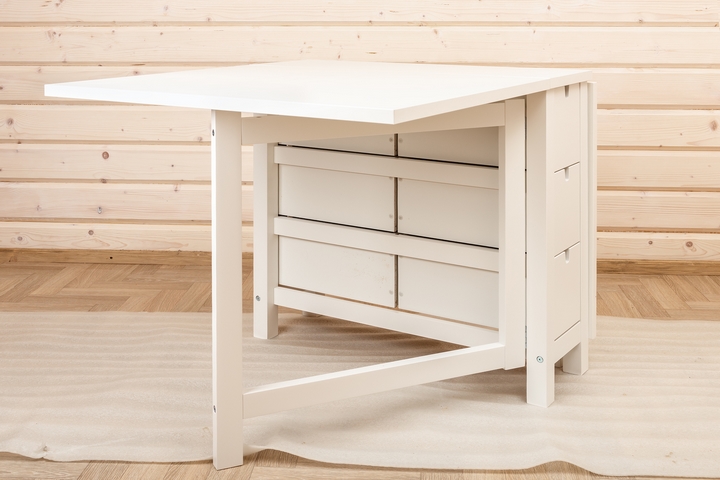 When square footage is small, you need to make the most of the furniture that fits in your small bedroom.
A child's bedroom may have a small desk, but you can buy a piece with a built-in storage bin or a fold-down top. Night tables are also great for a dual purpose as they can double as a storage box for clothes, toys or other items. Even a bench for sitting is perfect for additional storage under the seat.
Small Bedroom Idea #5: Use The Door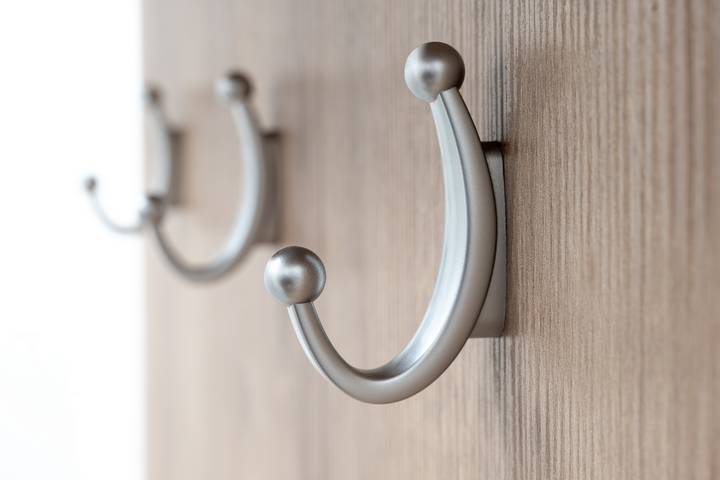 Your bedroom door is usually for opening and closing, and while it provides privacy, it can also add to your storage solution.
A door is perfect for hanging items when you have the right setup. Here are just a few ideas:
Over The Door Mirror: This gives you a full-length mirror without taking up any floor space.
Shoe Rack: The perfect place to keep all your kicks in one place.
Hanging Hooks: Hooks are great for jackets, backpacks, scarves and anything else you want to keep off the floor and out of the way.
Storage Rack: This organizer works well for bigger stuff and has multiple boxed compartments to keep items like toiletries, makeup and even your hair dryer.
The key to this type of storage is that it has sturdy hooks that fit over the top of your door and hangs on the inside of your room. When the door is open, it is hidden behind, up against the wall. When you are in your room with the door closed, it becomes a shelving unit on the wall.
Small Bedroom Idea #6: Built-in Wall Unit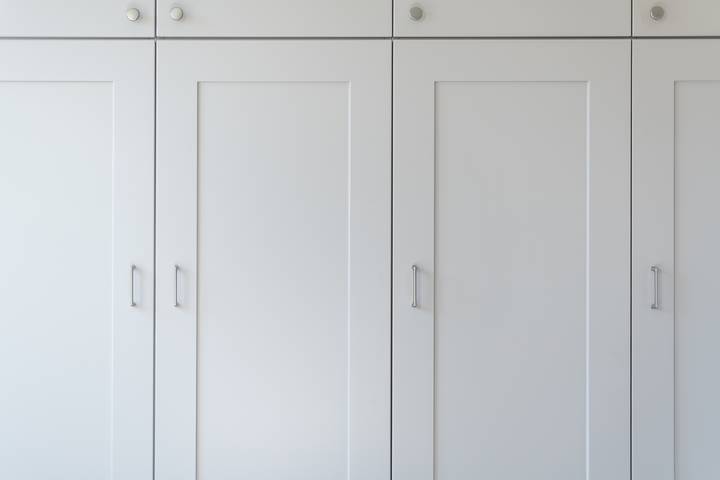 Usually, there is not much available space on the wall behind the bed. This is the perfect area to install a built-in system that includes shelving, night tables, cabinets and drawers. You can go floor to ceiling and use this for packing away lots of bedding, extra clothing or kids' toys. Nothing beats a wall unit for additional storage.
Our bedrooms can't be master suites, so finding as many storage solutions as possible is vital. Use these six ideas for storage in your small bedroom and keep your home organized and clutter-free.